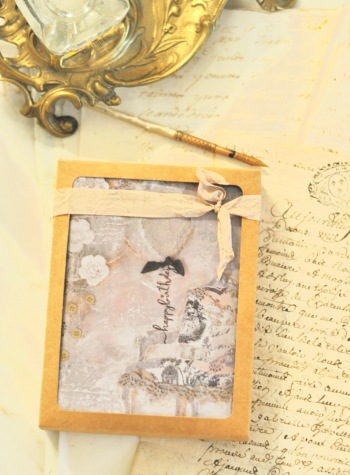 happy birthday, french style boxed greeting cards
Heather Grace Designs
$14.00

These Happy Birthday cards have a certain, "Je ne sais quoi"! The original was painted in my studio on my owe special day! Boxed set of eight blank cards, housed in recycled kraft paper boxed, topped off with antique bow, ready for filling with personal sentiments! 4" x 6". Boxed set also includes inspirational story behind the original painting. To read the story and feel inspired please view my blog under inspirational blog. Matted prints also available in Heather Grace's shop with this image.
Review This Product
Did you purchase this product? Simply fill out the form below with required fields [*], verification code and send. Your review will be posted when approved by site administrator. Review characters posted will be limited to 600.