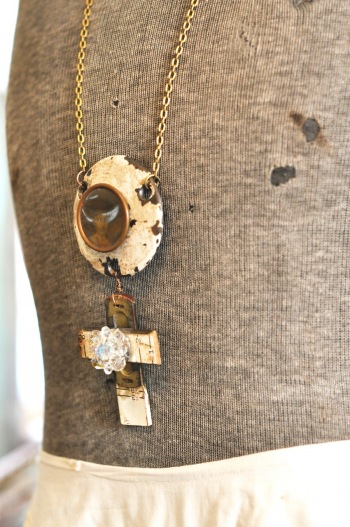 Repurposed ruler cross crystal white necklace
Heather Grace Designs
$52.00

Antique embellishments grace this handmade, one of a kind piece. Pieces were found on one of Heather Grace's antique outings, then crafted in her studio. Necklace hits aprox waist level... Features antique phote button from the 1800's, chippy white banister piece from 1800's, Mini boot button with real brass, 1800's, crystal earring, vintage graces the antique ruler cross. Arriving beautifully boxed with inspirational story included...
Review This Product
Did you purchase this product? Simply fill out the form below with required fields [*], verification code and send. Your review will be posted when approved by site administrator. Review characters posted will be limited to 600.