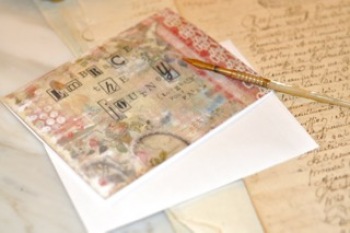 Deeply loved postcard set
Heather Grace Designs
$8.00

A self portrait from age nine... Muslin set of six blank postcards, ready for terms of endearment.... 4 x 6 As also, view my inspirational story behind my mixed media painting on my website, under, "Inspirational blog".
Review This Product
Did you purchase this product? Simply fill out the form below with required fields [*], verification code and send. Your review will be posted when approved by site administrator. Review characters posted will be limited to 600.