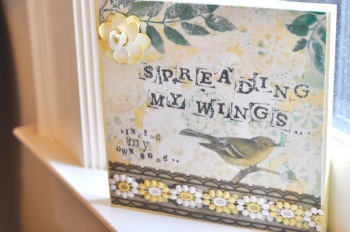 Spreading My Wings, mixed media art canvas on wood, inspirational
Heather Grace Designs
$48.00

"Spreading My Wings", "Singing My Own Song". Mixed media original was created in my studio. 8" x 8", high quality print on canvas, mounted on wood. Art work will arrive with inspirational story behind the piece. Additional items with same image available under shop.
Review This Product
Did you purchase this product? Simply fill out the form below with required fields [*], verification code and send. Your review will be posted when approved by site administrator. Review characters posted will be limited to 600.