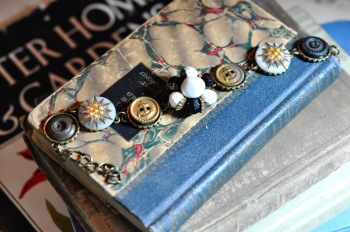 By The Sea bracelet
Heather Grace Designs
$38.00

Thalassophile (n.) a lover of the sea, someone who loves the sea, ocean Handcrafted in Heather Grace's studio, using antique brass ancor buttons and vintage clip earring parts adjustable antiqued bronze bracelet.
Review This Product
Did you purchase this product? Simply fill out the form below with required fields [*], verification code and send. Your review will be posted when approved by site administrator. Review characters posted will be limited to 600.