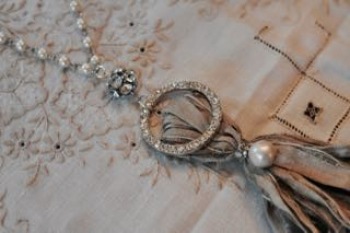 Grey silk tassel bling necklace
Heather Grace Designs
$48.00

Simply neutral grey tassel necklace Longer length, handmade,hand dyed sari grey silk The perfect gift for yourself or others...
Review This Product
Did you purchase this product? Simply fill out the form below with required fields [*], verification code and send. Your review will be posted when approved by site administrator. Review characters posted will be limited to 600.